Our Templates Can Be Fully Tailored to You

If you loved a particular template but it doesn't correspond to your business purposes exactly, or if you are experiencing issues of any kind, e.g. with the integration, simply get in touch and we'll be more than glad to help you.
Dedicated design team ready to handle any design tweaks

Our in-house team of designers will adapt the template according to your business needs and purposes, no matter if you need simple color customizations, layout adjustments, or other design tweaks.

Expert team ready to navigate you through the ESP platforms

Our team of seasoned email developers will be happy to assist you through the integration process and even integrate the template for you if needed. Integration with other ESP is also available.

Specific requirements

We are open to all specific requirements you may have. Whether it's about email interactivity, accessibility, integration with different ESPs and CRMs or anything else, we'd be happy to meet your specific needs.

Expedite order

If you need your customized template delivered super fast to you, just add this service. We know our business very well and have the resources to deliver quickly without compromising the quality.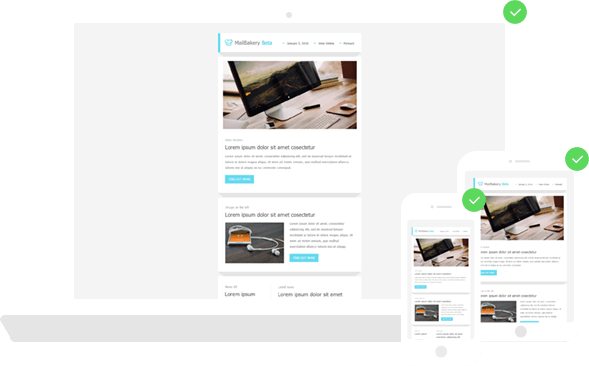 Our Templates Work Great Everywhere

With care for the clients of our clients, we take the time needed to make 100% sure that our templates look and behave the way they are supposed to across the most popular devices and screens.
We Support All Email Service Providers

All MailBakery templates are prepared for integration with MailChimp and CampaignMonitor. If you prefer working with another ESP platform, simply drop us a line and we will handle the integration for you.

Mobile Responsive

Nowadays, mobile email open rates are higher than ever. All MailBakery templates are mobile responsive, so they can easily adapt and look good even on small mobile screens.

Tested on 40+ Devices and Browsers

Each template from MailBakery template store has successfully passed testing on over 40 different popular devices and screens to guarantee that your clients will see your emails properly.

Following The Best Coding Practices

Developing HTML email templates is not simply our profession but our passion. We always strive to outdo ourselves and deliver the highest quality email code to you by following the best email coding practices.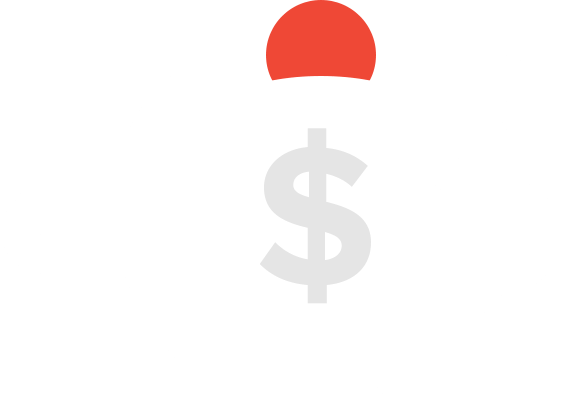 Our Templates Are Budget Friendly

Smart choices shouldn't cost a fortune. Our concept has always been to provide high quality at reasonable pricing. We make our pre-made templates highly functional, visually appealing and affordable for businesses of all scopes.
Free Demo

Before purchasing a template, you can always download a free demo to check out the quality of the code and make sure you get what you pay for. Or you can always get the free version if you are loking for freebies.

Fully functional template for less than $50

For less than $50, you can get a fully functional template in various color variations and layout options, fully ready for integration with the most popular ESPs.

Fully customized template for less than $400

For less than $400, you can get a fully functional template with all extras included, designed and customized according to your taste and business needs.

Bulk price options for ESPs and Agencies

If you are interested in buying a bunch of our templates for different business purposes, get in touch to discuss the opportunities and bulk discount options.