Master the art of standing out: choosing and using the right HTML email template
Reading Time:
5
minutes
The need for mastery
If emails are a significant piece of your business success equation, then it's essential to get them right. Clean design and consistency complete with company branding are vital ingredients to putting your best foot forward, but what else is there?  You want a great design that captures the attention of your readers immediately to avoid being deleted and never seen at all.
Templates are helpful when it comes to the consistency of a winning design. You will always know that your readers receive a perfectly crafted email design each and every time that is both mobile and desktop friendly.
Common types of emails – and a template for each one
Let's take the common ground and follow the natural process of an email subscriber, and the five templates a company would expect to need for this person:
Welcome email: When they enter their email to subscribe to the mailing list, they automatically receive an email thanking them for their subscription. This email introduces the company, brand, and any relevant specific website content. It should also provide a call-to-action to review their profile or adjust their email preferences.
Newsletter: This email is designed to inform your audience about your brand and current news about your products and services. The idea is to generate interest to make a purchase.
Promotions and announcements: These are designed to create conversions. This email is straight marketing in tone with a call to action of making that purchase before time runs out.
Order confirmation: When the customer makes an order, this email confirms their order and may serve as a receipt. In emails such as these, it is appropriate to suggest relevant products that the customer may also need to go along with their order.
Re-engagement: This email goes out to the inactive subscribers as a nudge to get them involved and back Into the sales cycle.
We just described was the activity of a typical mailing list cycle of action, but if you plan on using email transactions within your applications, they will be specific to the transaction at hand and will be either in addition to or an alternative to the standard emails listed for email list subscribers.
Customized or ready-made templates?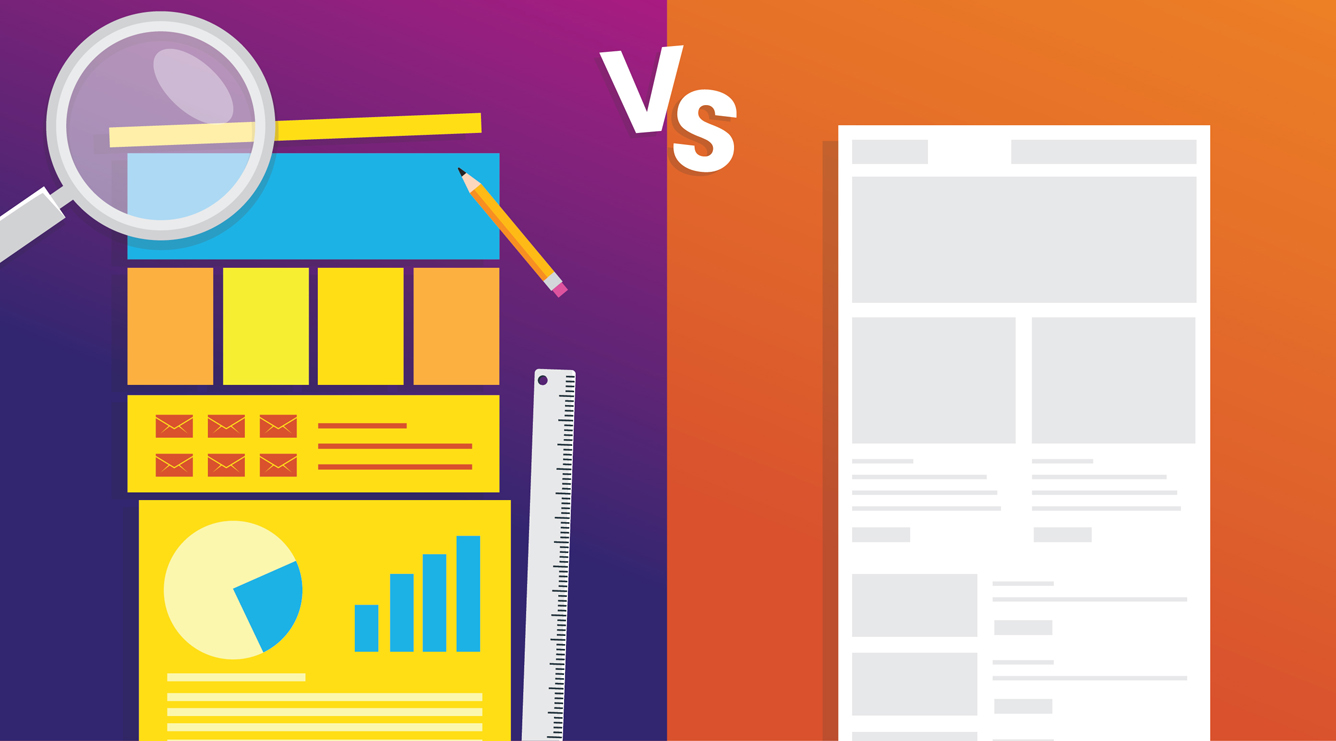 Many different email automation platforms have a library available of ready-made templates ready for you to plug in your information and send. These are great for new email marketers getting a feel for creating campaigns or sending quick emails without a considerable degree of attention. One quick google search, and you'll notice pages and pages of free and inexpensive template designs, so there no yearning for variety when it comes to ready-made email templates.
The factor that the ready-made templates fall short is when it comes to exclusivity and customization. A custom made email template (such as one from MailBakery) creates an exclusive brand identity that helps your design stand out from the others.
There is so much thought to go into a customized template, so start with some design brainstorming and planning before you even engage someone to create the customized code. While some coders may require detailed specifications, others like MailBakery can take your conceptual description and get to work, creating a few selections to choose which one is most likely to engage your audience.
Expect several days, depending on your vendor's workload to complete your template. You may even have a little back and forth until you get the winning design, so when embarking on coding a new template, it's best not to have a time-sensitive email awaiting completion to be sent.
Design elements
Three things each email needs is a subject, body, call to action, and a sign-off. From there, you look to formatting and text alignment to make for easy reading and engage your audience.
Layout
The goal is for your reader to be able to scan through the content quickly, gain understanding, and be ready to act. Single column layout is optimal for viewing on mobile devices and avoiding clutter. Another favorite is the two-column layout, which often includes text on one side and an image on the other, with those elements alternating at every level guiding the reader's eye.
Fonts
Choose a font that can read easily across all media, large and small. A customized MailBakery HTML template can implement your company's chosen fonts if your branding standards contain those specifications.
Colors
Colors can either convey continuity of your branding or emit emotion from your readers. Background colors, button colors, and even hyperlinks all contribute to your brand's personality. Most ready-made templates are able to customize specific colors of items. However some background colors may not be as malleable.  MailBakery's customized template designs can overcome such challenges with design.
Images and visuals
Balancing words and images in an email encourages a reaction, and ideally a corresponding interaction. The last thing you want is for your message to get lost in a sea of words. Images enhance and validate your message to the reader.
Call to action (CTA) button
The goal of the CTA button is to guide your reader to a landing page or transaction as the next step in the sales cycle, and should never be skipped when designing an email.
Stick to branding guidelines
Whichever design elements you select for your template design, your brand guidelines continue a brand personality in your emails that also match your website content and beyond, creating a continuity. Branding guidelines make your email more identifiable and help to build trust in your brand.
If you find that ready-made templates are not accommodating your brand guidelines, MailBakery can work those ingredients into your customized template design.
HTML or Plain Text: why, oh why?
If you find yourself wondering why on earth someone would want to send an email campaign as plain text when there are so many exciting, beautiful, and just plain impressive visuals to implement, the answer is simple – SPAM. Back in the '90s, emails that were heavy in code were challenging for some email servers to handle, and they may be rendered undeliverable. Today, these HTML crafted emails may be recognized as "salesy" and marked as spam before they even reach their designated inbox. Even today, many email marketers make it a point to create a plain text version of their email to avoid that risk of landing in spam folders.
Reasons you may want to use plain text emails:
Bypass spam filters of some email clients
Some email clients don't support HTML
Some people prefer reading plain text
These are not requirements, but something to keep in mind when it comes to knowing your audience. If you suspect you may have some recipients that fit this description, it may be worth having two versions of your email, and A/B test both the plain text and the custom HTML version
Don't forget these elements
If you're sending out email campaigns, there are rules about sending mass emails to avoid chances of being labeled as spam. Make sure that all designs you use for email campaigns have room for unsubscribe links, permission reminders, and your physical mailing address to keep you in the good graces of the email gods. They get bonus points is they have your social media access links and all of your information built in ahead of time.
Tell us your favorite flavors – we will bake it for you
When the ready-made templates fall flat, MailBakery can pick up and create the perfect template that complements your brand and makes your company's emails stand out. If you don't have a beautifully drawn-out design, don't despair. Show us what elements you do like, and we will whip up a few choices for you. Your first coding with your design is free, so let's get baking!