10 of the Best Email Marketing Campaign Examples You've Ever Seen
Reading Time:
5
minutes
This article was last updated on June 30, 2023
We all need inspiration to do our jobs better. And whether you are a marketing rock star or a total newbie – it is always good to learn from the best email marketing campaigns in order to improve your own content. However, it is really hard to find good email marketing campaign examples as you usually need to be subscribed to an email list. And even if you are subscribed, it is really difficult to discover a good campaign, as you are getting tons of automated newsletters day after day. But we've compiled a list of some of the best email marketing campaign examples to inspire your own next campaign.
Related blogs:
1. Uber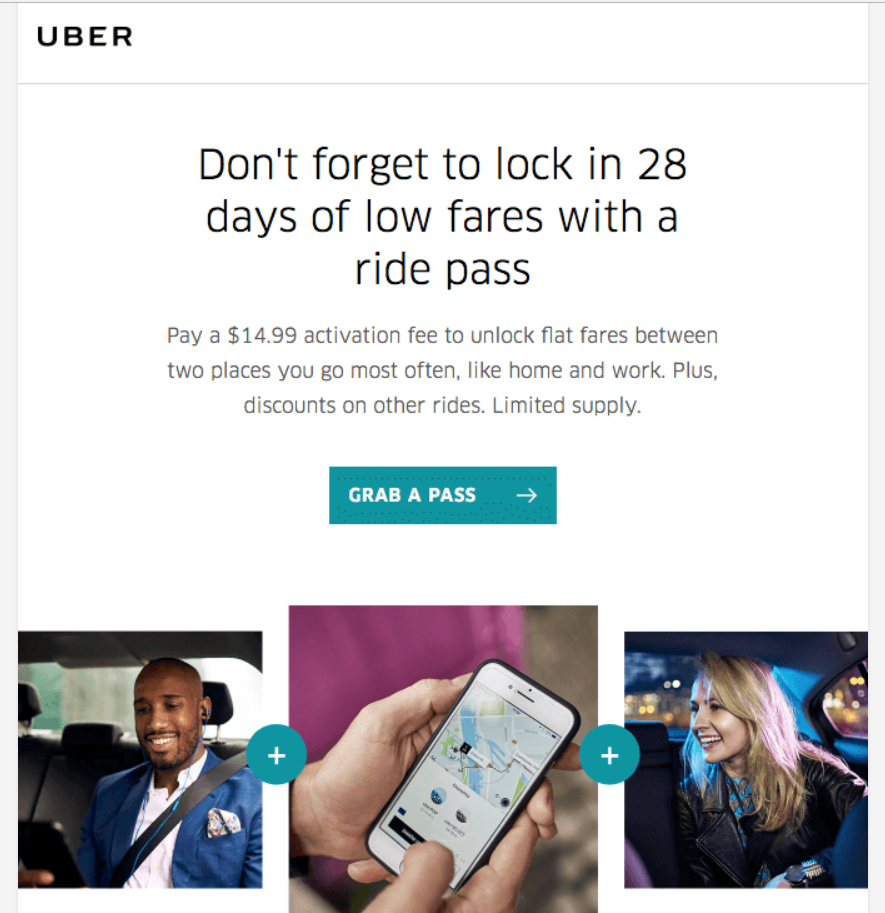 Uber's email campaign is very simple, yet tasteful. We love how Uber gets straight to the point in their newsletters. The text is usually very brief with a clear CTA, which is perfect for subscribers who don't have a lot of time and just skim the message. For those who want to learn more, there is always a link you can follow. Uber always send different promotions and provides an amazing map of your rides, with a detailed map of your journey.
2. Litmus
Their email marketing design is very interesting. GIFs are very popular these days and the animation that Litmus uses is eye-catching and its encourage you to continue reading the content. Litmus's headlines do a good job while clearly saying what this email is about.
3. BuzzFeed
Newsletter became one of BuzzFeed's top sources of traffic. They are the best at writing awesome content. Their subject lines and preview make you immediately open that email! Our favorite and the most important newsletter you can get is 'This Week In Cats'.
Yes, it is exactly as cool as it sounds. Every Friday you can get the best and the cutest stories about cats. Those newsletters include a bunch of links and meow-worthy pictures of cats. Also, you can always ask Dumb Cat for an advice and maybe he will give you an answer in the next email. So, what would Dumb Cat say if you told him 'I want to try to pay someone to write my paper'? We are sure that he would recommend you to get some snacks and go for it!
4. Taylor Stitch
They always think about their customers' preferences and interests. The design is very simple, all white with really inspiring photos. They write how many pieces of each product they have, so you need to act fast as those pieces will not last long.
5. Flock
Here is another clever example of effective email marketing. Flock does a great job of sending well-designed emails. They always know when it is a good time to boost your productivity. Reminder emails are here to help you!
6. Headspace
Headspace is a guided meditation app. Have you seen the pictures they send to their subscribers? Recently, we got a cute cake that makes you want to do anything they ask!
The structure of their newsletters is good for those who don't have time to scroll down long emails. So, it is brief and simple.
7. Starbucks
Give people a good reason to engage with your emails! Well, like Starbucks does. They know how to make you buy that half-off frappuccino! Mm, it is sweet and chill, just like you!
8. Airbnb
Their email campaign looks really good. The design has everything you want – fresh colors and clear design, a clear objective and minimalistic copy. They are doing a great job of keeping their emails very pointed with a clear CTA. In every letter, you will get guides to different cities. Like recently it was about Barcelona with its secret beaches and local places.
9. Sweetgreen
This salad company has a fresh and absolutely stunning design. They say that 'green looks good on you!', so go and make an order with just a few steps! When you unlock The Green Status, you get an email that you just unlocked some perks. One of these perks is a free salad on your birthday! So, if you wanted a big quinoa bowl, then it is time to treat yourself!
10. Aesop
Do you have an email marketing crush? We do. And it is Aesop! Their newsletters have everything you need – beautiful, simple illustrations, unique colors, and interesting content. In their emails, you can discover what to listen to, what to see, where to go. It has a very brief description, but if you want to continue reading, there is always a button for it.
We hope these email marketing campaign examples will give you new ideas to improve your own email campaign.
MailBakery – designing and coding beautiful emails since 2010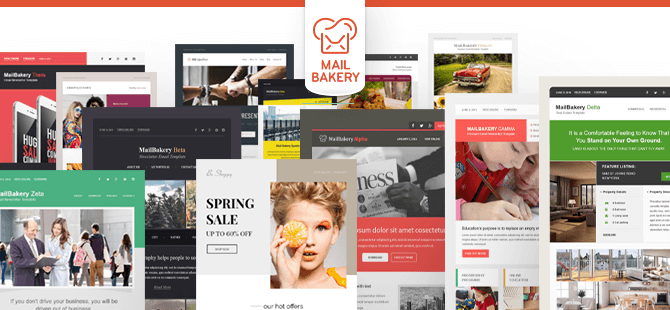 There are indeed amazing email marketing campaign examples out there that can fuel you with ideas instantly. If you need help with designing one for you, our team at MailBakery can create such an email template from scratch based on your business needs. Or, if you have already created a stunning email design and you need perfectly hand-coded and litmus tested HTML email, we can code your email design.
About the author:
Emily Watts is a beginner writer and email-marketing specialist. She likes dogs and traveling. Also, she learns Japanese and going to live in Japan for a year.