So You Want to Send a Mass Email: 8 Dos and Don'ts
Reading Time:
6
minutes
Some people say mass email marketing is dead, but they don't know what they're missing out on. The truth is, mass email marketing can still be highly effective, even in the age of hyper-personalization.
The key to a successful mass email campaign is knowing when it's the right time to use it. Sending your email campaign in bulk is an excellent choice if you have an offer that many different people will find valuable.
But for peak mass email marketing success, you'll need to be aware of bulk email best practices. Ready to learn the ins and outs of mass email marketing? Just check out the tips below for a crash course in mass emails!
Mass Email Don'ts
DON'T Send Mass Emails from New Domains and New IPs
When you're creating a mass email campaign, one of the quickest ways for your email to end up in the spam folder is by sending your message from a new domain or IP address. The issue is that brand new domains and IP addresses haven't established their reputation yet, so Inbox Service Providers are wary of them. Before sending out your mass email campaign, warm up your IP or try using one of your old domains. These simple actions are sure to improve your open rate and keep your email campaign out of spam folders.
DON'T Send Mass Emails to Obsolete Email Lists
Listen, you can't unearth your email list from a decade ago and expect the campaign to successfully appear in your subscribers' inboxes. Even if they originally signed up or opted in, their email host will no longer recognize you as a welcome source of messages. So when you send emails to old, outdated subscribers, it increases the likelihood that your emails will be marked as spam.
Although they might still be interested in your campaign, it's in your best interest to get rid of the email list altogether. If a subscriber hasn't opened your email marketing campaigns in over a year, it may be time to remove them from your email list altogether.
DON'T Send Irrelevant Content
The relevance of your email marketing campaign is dependent on its content and objective — not to mention the demographics of your audience. Whether you're sending out information about business updates or new products, keep in mind that subscribers will not open your campaign if they do not find it engaging. Consider whether or not your message will appeal to a wide range of subscribers. If not, you might be able to tailor your message so that many different audiences are interested. Combine simple language with straightforward visual elements that appeal across demographics so that everyone from college students and senior citizens will connect with your message.
DON'T Forget to Include an Unsubscribe Link
We know that this one sounds counterintuitive. But according to the CAN-SPAM Act of 2003, you must include an unsubscribe link within any bulk email messages that you send. If you fail to include this link, it can cause your company trouble down the line. And actually, offering the option to unsubscribe can be a good thing. Although it's tough to say goodbye to your audience, developing an email list of subscribers who are genuinely interested in your content will increase your overall engagement rate and ensure that all the hard work you put into creating your campaigns doesn't go to waste. In addition, an unsubscribe link increases your brand's credibility. Once you receive an unsubscribe request, honor it; remove them from your list immediately, and don't send them any more emails unless they actively choose to re-subscribe.
Mass Email Dos
DO Define the Goal of Your Email Marketing Campaign
Before you get started creating your campaign, clearly define what you would like your campaign to accomplish. For example, you might want to promote a new product, offer a discount, or let subscribers know about upcoming events. Keep your goal in mind as you begin the campaign creation process. Your goals can be specific or broad, but they must align with your brand's image and maintain appeal for a large target audience.
DO Create an Inclusive Campaign
When creating a mass email campaign, you should approach content creation in the same way you would for a highly personalized, segmented campaign. The key is to create a campaign that is inclusive and appeals to a wide range of subscribers.
For instance, if you know that your campaign is for people of a wide age range, you will want to avoid using trendy slang that would appeal to an audience composed exclusively of young people. In addition, consider using design elements that are clean-cut and organized. No matter the demographic or subscriber preferences, virtually everyone is drawn to clear and concise campaigns.
DO Optimize Campaign Content for Increased Open Rates
The success of your email marketing campaign begins with how the content appears in your subscribers' inboxes. Your campaign should stand out from the get-go. Before subscribers open your campaign, they'll see the email subject line, email preview text, and the sender name. Of course, you should ensure that the sender's name is your company name. Then, to increase your open rate, create a subject line that is less than 50 characters and includes the primary goal of your email. The email preview text should intrigue your subscribers and leave them wanting more.
DO Schedule Your Campaign at the Right Time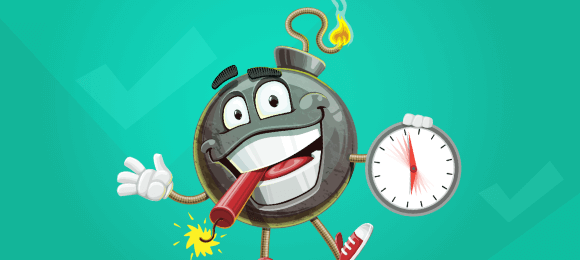 While the content of your campaign is essential, sending your email campaign at the right time also plays a role in your campaign's success. Instead of choosing a random day and time, consider when your subscribers are most likely to check their email. Typically, bulk email marketing campaigns with the best results are sent around 10 am or 2 pm, as most people check their emails shortly after arriving at work and again in the afternoon during lunch. Furthermore, Tuesdays and Thursdays are the best days of the week for mass email campaigns, so consider building your schedule accordingly.
MailBakery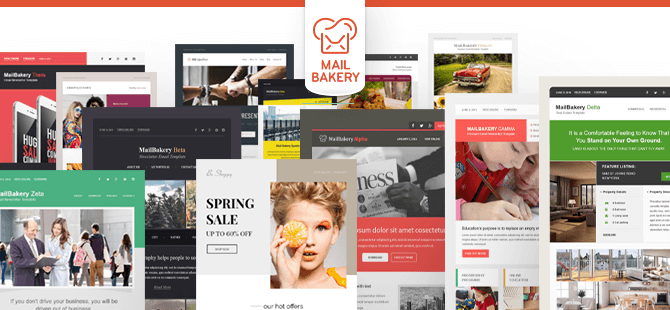 Mass email marketing isn't dead! In the right situation and with thoughtful strategy, mass emails can be a great tool to grow your business. And if you need a little help designing an email marketing campaign that appeals to everyone, MailBakery can help you get started. We partner with your business to design and code jaw-dropping, brand-specific email templates that are sure to convert.
Want to create something great? Contact our team today, and let's work together to cook up the campaign of your dreams.