The Email Design Conference 2015 Recap
Reading Time:
3
minutes
This article was last updated on March 2, 2022
Last week, half of our team had the pleasure of attending The Email Design Conference 2015 in London, hosted by Litmus.
The Venue
We were really impressed with the level of organization and all the work the good people over at Litmus put into this to make the experience extra special for everyone.
The conference was held in the heart of London at the beautiful "etc.venues St Paul's". It's a luxurious and modern venue built especially for events such as this.
With over 100 people attending, it was two whole days filled with presentations, lectures, workshops and more all focused on email design!
The People
Litmus did a great job on creating a friendly vibe and environment that encouraged everyone to interact.
It was truly inspiring being surrounded by so many passionate email designers, developers, marketers.
After all, everyone has their own best practices, and this conference allowed us to see how everyone achieves their own unique goals.
We also managed to meet many interesting people from MailChimp and Litmus and we'll definitely be keeping in contact with them.
The Lectures
A bunch of email experts from leading brands such as MailChimp, Emarsys, Beyond the Envelope, MailPoet, Action Rocket, Padawan Group, RebelMail and more were there to share their stories, tips and advice.
One of the things that really intrigued us was the presentation about "Responsive Email Without Media Queries" by MailChimp's Fabio Carniero.
He talked about how the concepts of Spongy Development and Pattern-based Design and showed how the tandem use of these methods can result in emails that perform well without relying on media queries or other modern development techniques.
It gave us some ideas that we are excited to try out in our own line of work.
Another was the "Going International: How to Localize Your Campaigns" presented by Elliot Ross from Action Rocket and Jaina Mistry from Padawan Group.
They provided us with practical tips and examples for sending localized campaigns. According to them, since more than 70% of the world's Internet users are not English native speakers, relying on it alone for all messages may be holding many email marketers back.
We also managed to get a sneak peek into the workflow of Alex Timlin from Emarsys. He showed us how to create email campaigns that is sure to make a personal impact on your customer or "intimate moments", as he likes to call them.
And many more interesting topics that you can check out at the official Email Design Conference 2015 website.
The City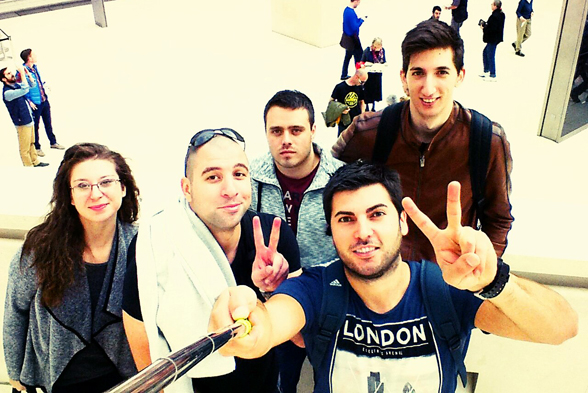 Of course, we couldn't pass up the chance to do a little sightseeing as well. We were in one of the most famous cities in the world, after all!
Needless to say, we had a blast and we would love to attend again next year!
We're counting down the days already!