6 Ways Email Marketing Can Amplify Your SEO Results
Reading Time:
5
minutes
This article was last updated on June 7, 2021
Now, we know that marketing emails don't directly affect your SEO results, but they can influence and amplify them for sure! Approximately 51 percent of people discover new websites through emails, so why not use your emails to boost your on-page time, bounce rate, and overall SEO rank while leveraging your subscriber list?
Still not completely sold on the beneficial relationship between email marketing and SEO? Check out our list of a few ways it can amplify your SEO results!
Hot Links in This Article:
Helps Build Brand Awareness
The more people who know your brand, the more recognizable and established your brand becomes. This is a dream for many businesses, and email marketing naturally lends itself to increasing brand awareness, aiding in building a solid brand that's instantly recognizable and highly searched.
Incorporating fun and captivating design elements in your marketing emails is one of the quickest ways to heighten this recognition, and the use of clever language, images, relevant blogs, and color can impress readers and have them recognizing it right off the bat while they also eagerly await your next email.
Then, as they read your emails, their trust in you starts to increase, and they're likely to spread the word about your business, leading to a flurry of SEO boosting web searches.
Increases Web Traffic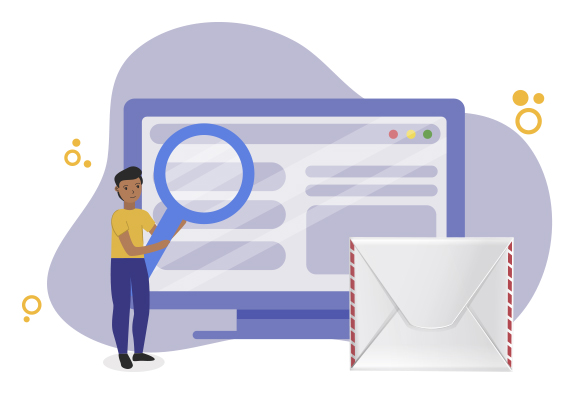 One of email marketing's most significant contributions to your business is in driving direct web traffic. Web traffic results in conversions, help your business stand out, and it supports SEO.
For instance, you can have two companies with identical SEO for the same keyword phrase but if one of those companies is injecting organic and direct traffic to that specific keyword's landing page via email marketing, it can dramatically improve rankings.
Here's why: when your readers access links in your emails, they will have organically arrived at your page and if your message is consistent between the email and the content on your page the assumption can be made that they'll read the copy on that landing page and then poke around to other pages (if there are good CTAs on your page). This causes a chain reaction: session time increases, which boosts that page's SEO ranking and drives more traffic to that page. It can also support the reader's commenting and page engagement rates for your blog, vlog, or podcasts. All of these are exceptionally good things and they can be kick-started by an email campaign.
Personalizing Your Content
Another way email marketing can help boost your SEO results is by adding personalization to your emails. For one, it can improve your click-through rates (CTR) and conversions while simultaneously lowering bounce rates. But personalization can also be subtle and as simple as adding their name to the subject line (which typically results in a 26 percent rise in open rates).
What's the best way to get started? The most successful way to personalize your content is to segment your email list and poll your subscribers on what kind of content they'd like to see. In gathering data on things like their interests and pain points, you can ensure that the content you deliver offers something relevant to your subscribers. The blogs you create can then be shared and linked to in your emails. While your current and new readers will view your company as a trusted authority. Ultimately boosting your SEO ranking via the metrics we mentioned earlier. — See a pattern here yet? 😉
Increase Social Sharing
We understand the power of social media when it comes to sharing content. However, did you know of its impact on SEO? Although Google states that social media doesn't directly impact your ranking, having greater visibility on social media can boost your SEO results.
When you add social media sharing links to your emails and newsletters, it increases the number of shares on social media, increases your company's visibility, and ushers traffic to your website. So, the best practice is to add a social media button to your emails. It allows your readers the ability to share your emails directly to their social media page. When others see the post, they'll click the link. This ties back to your website and drives web traffic. Using a call to action button (CTA) can also be used to boost web traffic as well. So don't be afraid to post your links everywhere! You never know who's eye they might catch.
Use Reviews for Vetting
Reviews and word of mouth are as powerful as email marketing itself. Lucky for us, it also influences your SEO ranking. Don't be afraid to ask your happy customers to submit reviews for Google and testimonials to put on your site. The reviews you receive from customers play a significant part in boosting your SEO results. It's said that 90 percent of consumers read online reviews before visiting a business or making a purchase. Again, online reviews are crucial, as they influence roughly 68 percent of customer purchases. The more positive reviews you receive (negative ones can affect it, too), the higher your company ranks on search engine results pages (SERPs).
Repurpose Newsletter Content
At first blush, digital newsletters seem like they're most useful for promoting the latest blogs, products, and services and boosting your SEO results. But that's only scratching the surface of their use. You can also use old content that's still relevant to subscribers on your segmented email lists. The reason is that your subscriber list is always growing. So there's bound to be blogs and other pieces of content that you've shared that newer subscribers might have missed. Create emails centered around specific topics or themes and include a mix of relevant previous blogs and new blogs. Be sure to include CTAs and social media share buttons to increase your visibility.
MailBakery: Helping You Boost Your SEO Results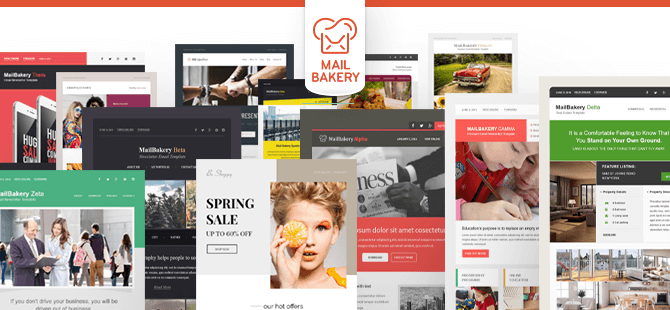 Email marketing and SEO make a powerful duo. It increases web traffic, influences your content and customer purchase decisions, and so much more. Another powerful pair is your company and our team at MailBakery working hand-in-hand with you. We're more than excited to help you create stunning, brand-specific email templates that are sure to grab your subscribers' attention and increase overall engagement.
If you're interested in baking something fresh with us, contact our team today, and let's get in the kitchen!