6 Ways to Use Email to Decrease Holiday Shopping Cart Abandonment
Reading Time:
5
minutes
This article was last updated on March 2, 2022
The holiday season is here, and with that, more online traffic will be coming to your site. Every year we notice customers putting items in their shopping cart, getting all the way to the checkout screen, and then poof! This customer is gone, and sometimes never comes back. As a business owner, nothing is more frustrating. We are so close to making that sale, and then they disappear! Does it have to be this way, though? As a matter of fact, it does not. With a little more effort, you can capture the sale and ensure people are not abandoning their carts permanently. Here are some tips on how you can reduce your shopping cart abandonment rate this holiday season using one simple tool: emails.
Tip #1: Follow Up
You may not have an email for every customer that comes to your site, but for those you do, it's essential to follow up with those customers who have abandoned their cart.
Email marketing is one of the marketing methods with the highest ROI, and most importantly, it will help bring back money that could have almost been lost.
Say a customer has input all their information and made it all the way to checkout, but for some reason abandons their cart at this crucial last step. When this happens, you can have an email triggered and ready to send. You can also send emails to those who are logged in through their email or are logged in on your website. Email marketing services allow you to send not only one follow up email, but as many as you wish.
A report by Salescycle shows that 46.1% of all cart abandonment emails are opened. This is a huge opportunity for your business! A lot of people who abandon their cart do not do it intentionally. Some ran to get their credit card and got caught up in something. Some became busy at work, and others just simply forgot. You should never let a shopping cart go abandoned without following up at least once.
Tip #2: Offer the Item At A Discounted Price
If the item that is in an abandoned shopping cart is not already on sale or discounted for a holiday special, you might want to consider offering the item at a discounted price. Some customers may really be interested in the product but are contemplating if it's really worth the price. Sending a special discount code can be that push they need to get them to the check-out page and close the deal. An email with the subject line "The Items in Your Cart Recently Went on Sale!" is a great way to grab your customer's attention and get them to complete their purchase.
Tip #3: Let Customers Know the Item is Going Quick
During the holiday season, there is an excellent chance that customers are shopping for someone other than themselves. A lot of the times, coming up with gift ideas can be very difficult. Perhaps the item they left in their shopping cart on your website was something that was on someone's wish list. If they miss out on the item, they will be left without a present. Be sure to send them a friendly reminder that the item won't be around for long. This will make them jump to your site to finish their purchase before its too late.
Tip #4: Give More Suggestions
Say you notice a customer has had this item in their shopping cart for quite some time. Perhaps you even followed up with a reminder email, which they opened, and they even revisited your site. However, they still have an incomplete shopping cart. Another way of getting this customer's business is to offer them other product suggestions. For example, maybe a woman has a dress in her shopping cart, continues to abandon her cart, but still browses your website. She might not be sold on this dress in particular, but if you were to send similar options, she might easily see something that catches her eye and quickly buy that item. There is always a chance this customer missed some items on your site that could be of interest, and sending an email with targeted suggestions can help remedy this.
Tip #5: Share Product Reviews
The first thing most people do before purchasing a product is search for reviews. They work wonders when it comes to sales. If a product has a ton of great reviews, make sure the customer sees it! Maybe they missed the review section, didn't have time to read it, or there is a new review in that they have not seen. Sending a quick email with a subject line of "An Item In Your Cart Just Received A Review!" will make customers interested in what others had to say.
Tip # 6 Offer Shipping Incentives
Amazon Prime has done so well because of it's shipping convenience. Sometimes, when you need a product, you need it right then. Maybe your customers waited until the last minute to purchase that gift, and they're running out of time. If possible, offer them faster shipping. Whereas regular shipping would take 5-7 business days, offer the item in 1-2 business days. This can catch the attention of a lot of customers who have waited later than they intended to shop!
This is especially handy for those days right before the end of the season. Sending that email to let them know their gift can arrive in time after all might just make you their new favorite brand.
Reduce Cart Abandonment Rates This Holiday Season with MailBakery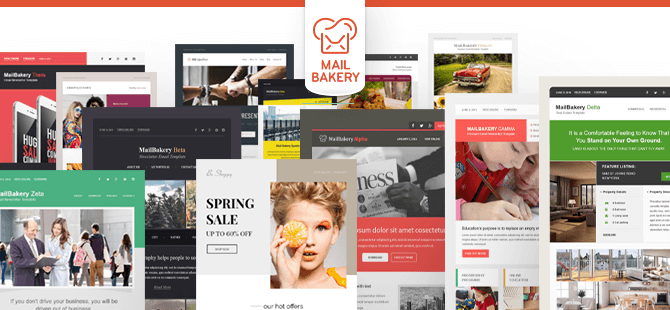 At MailBakery, we're all about sending emails to capture your customers' attention. The holiday season can be the most profitable time of the year for your business, and we want to make sure that you are capturing all the sales possible.
Are you interested in sending creative emails to your customers that have abandoned their carts? Contact MailBakery to learn how you can get started!