How to upload and edit a custom Campaign Monitor HTML email template
Reading Time:
3
minutes
Campaign Monitor is one of the most popular platforms out there and uploading a custom HTML email template is incredibly easy.
Today we will show you what you need to do to in just a few simple steps.
There are 3 ways to create an email template using the Campaign Monitor platform.
Start from Scratch – You can use the drag and drop visual editor to build your own design from scratch
Choose a Design – You can browse the library with ready-to-go designs and choose from them
Upload your own HTML – You can import an already designed and coded template
Since we want to import our custom coded template, let's take a look at the third option – Upload your own HTML.
All you have to do is follow these 6 easy steps:
1. Prepare your files
First things first, you will need to prepare the files you will be importing:
Email.html file
Images zip file
2. Log into Campaign Monitor
Now that your files are good to go, it's time to log into Campaign Monitor with your username and password.
Once you're logged into your account, click on the user icon on the right corner of the screen and select "My templates" from the Drop Down menu.
This will lead you to the Library that includes all of the created templates (if you have any). To create a new one, click on the "Create a new template" button on the right.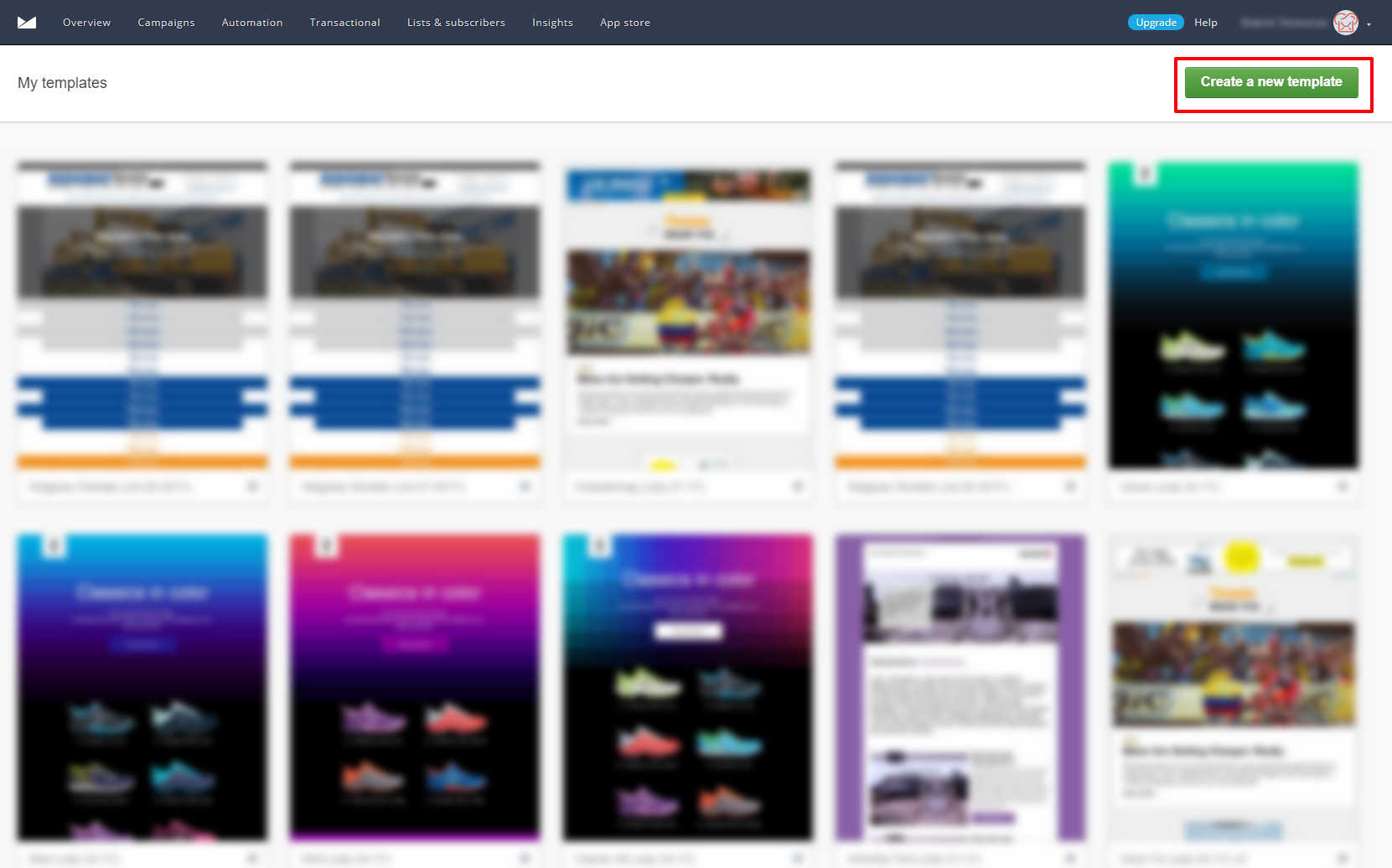 From the "Create a Template" page, choose the third option – Upload your own HTML.
3. Import the HTML and images zip.
Now it's time to import the email HTML and images used inside the code.
Make sure to pay attention to the text below:
"Your HTML page must contain an unsubscribe tag".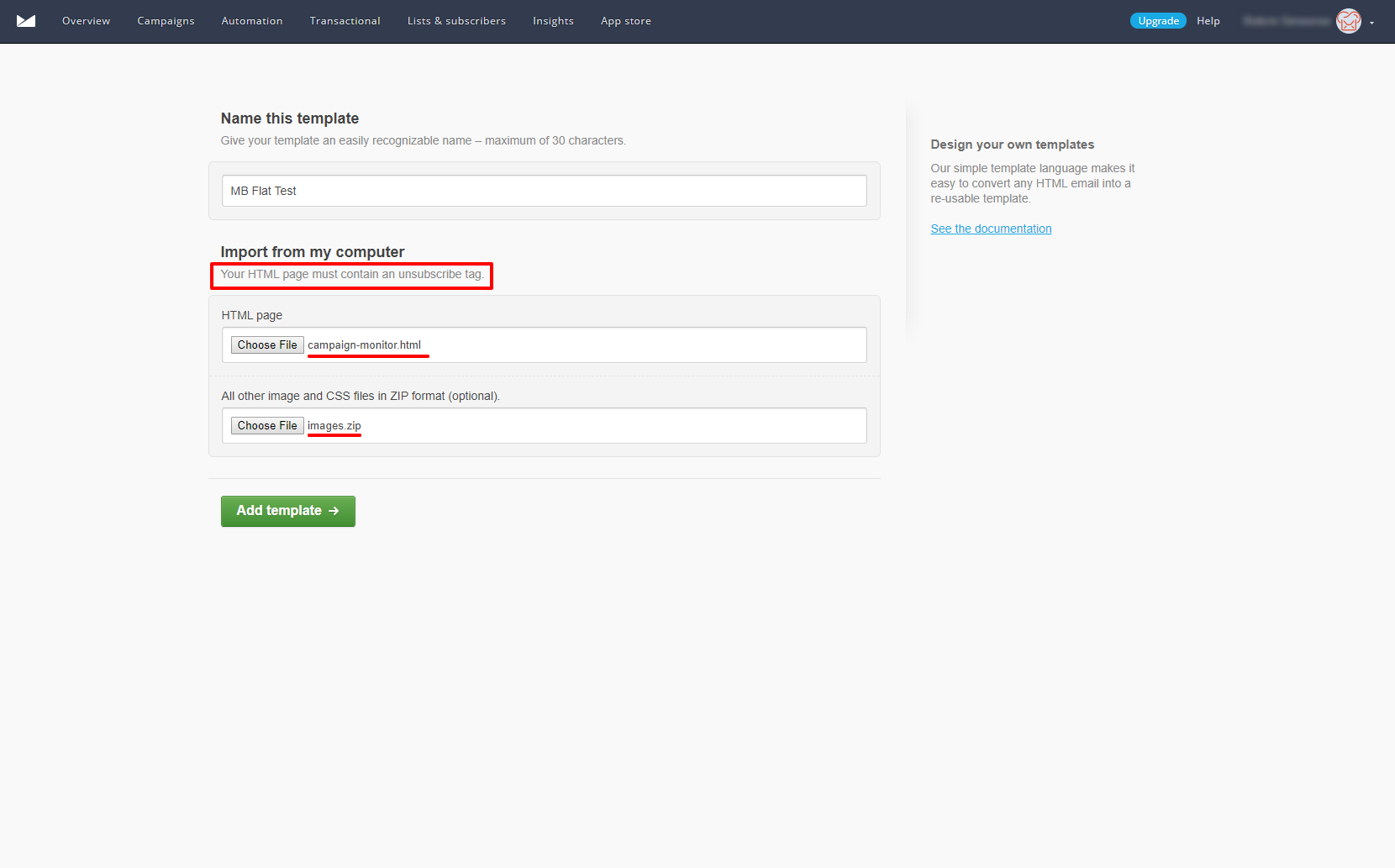 4. Create a Campaign
Now you're ready to create your first campaign using the uploaded template.
In order to do so, click on the icon in the bottom right corner of the template thumbnail and select "Create Campaign".
5. Define the campaign and sender details
Before you start building the campaign, you'll need to name the campaign, write a subject line and define the recipients.
6. Build the campaign section by section
Once the template has loaded, you'll notice that only the header and footer have loaded automatically. This is because they're static, non-movable blocks.
To add the rest of the dynamic sections, click on the "Add New" button/drop down menu and select the next block – "Article Image Right" and keep doing this until you've built your desired campaign.
If you'd like to rearrange the sections, you can simply click and hold the "Move" icon and drag the section wherever you want.
Now your campaign is built and ready to use!
Need assistance with your Campaign Monitor integration? See what MailBakery can do for you.