How to Use Emails to Drive Traffic to Your Blog
Reading Time:
5
minutes
This article was last updated on October 13, 2021
Whether you're a business owner with a blog on your website or a dedicated full-time blogger, you can pump up your traffic with email marketing. Blogs are arguably the best method you can use to establish your brand as an authority in your industry and take advantage of new search engine traffic. But email marketing can keep your current audience engaged and help you connect with your customers in a highly personalized way. Used together, blogging and email marketing create a dynamic duo that will drive consistent traffic to your blog and drastically increase your readership.
Ready to get more page views? Here's everything you need to know about the benefits of email marketing and how you can use it to gain more readers for your blog.
The Benefits of Using Email to Promote Your Blog
Anyone who says that email is dead must be severely misinformed. Email isn't going anywhere. The number of email users exceeds 4.1 billion and will grow by 100 million per year. In recent years, many marketers have turned their attention to social media, but the truth is that email is 40 times more effective at reeling in customers than platforms like Facebook or Twitter.
Here are three reasons why email marketing is a great marketing tool for anyone with a blog:
Email is personal. Email marketing makes it possible for you to tailor the message you send to specific audiences. You can use your customers' previous activity on your website and any information they gave at sign-up to deliver customized content that will specifically interest them.
Email is easy to measure. Many forms of digital marketing have tools to measure analytics, but the results of email marketing are the easiest to gauge. Unlike the vague "reach" and "impression" of social media, email gives you concrete metrics like open rates and website click-throughs. Due to this, it will be easier to measure your return on investment accurately. In addition, you can measure your results through a wide range of customer actions, defining what a successful campaign means to you and your business.
Email is scalable. There's no denying that email is one of the most easily scalable digital marketing tools. With email campaigns, it's possible to provide content to your subscriber list in a way that feels personal, no matter how large your list may grow.
How to Drive Traffic Through Your Email Campaign

Whether the blog itself is your end goal or you're trying to lure customers to your website in the hopes that they'll then start shopping, emails can serve as a gateway from your readers' inboxes straight to your articles.
1. Grab Their Attention with a Snappy Subject Line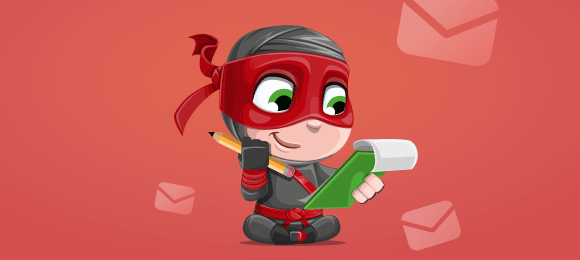 How will email subscribers get to your blog if they don't even open the email? The subject line is the determining factor in whether or not people give your well-crafted email campaign a chance. Take your time to create the best subject line possible. You only have a few words to hook in your readers, so make them count! Your subject line should be concise and topped off with a compelling call-to-action. Spark a feeling in your subscribers that inspires them to open your email. What will make your marketing campaign stand out from the hundreds of other emails flooding subscribers' inboxes?
Try running A/B tests on your subscribers to measure which subject lines garner the highest amount of opens and click-throughs from your particular audience.
2. Create Bangin' Body Content
These days, impersonal content doesn't cut it. If you want more click-throughs to your blog, your email content must be personal and engaging. You can't blast out the same corporate email to your entire subscriber list and expect phenomenal results. Don't forget that most people are inundated with potentially hundreds of emails every day. Create content that stands out.
The emails you send to your subscribers should sound like you're writing a message to someone you know personally. Create a conversational tone that resonates with your target audience. You can do this by adding words like "you" and "me" to the body of your email. When you can create the feeling of having a friendly, open relationship with the people on your email list, it encourages them to continue the conversation on your blog posts.
3. Segment Your Email List
Email segmentation is the process of dividing your email list based on data about your subscribers. For example, their previous interactions on your website, personal demographics, or any other criteria that you find relevant.
It's no wonder that segmented emails have a 50% higher click-through rate than untargeted campaigns. With segmentation, you can send blog posts to people who are most likely to be interested in it. You can also create different emails for each demographic, using personalized strategies and designs to link to the same blog post.
Email segmentation is simple to do with the help of marketing automation software. We recommend using CRM software like Mailchimp that can further personalize your segmented email list.
4. Follow a Consistent Schedule to Build Trust
Create a calendar and schedule for your blog posts — and stick to it! For one thing, this makes it a little easier for you to keep track of what content you've published and what still needs to be released. However, the most significant benefit of staying on schedule is that it builds readership. Subscribers will come to expect your content on certain days, and dedicated readers will be excited to read your next post.
Regularly send articles to your subscribers to get them in the habit of opening your emails and reading your blog posts. Through consistent, scheduled posting, you can establish your online presence and build familiarity with your readers as their trust deepens. Write your articles whenever it's convenient for you, but ensure that you post them on the same days to establish consistency.
MailBakery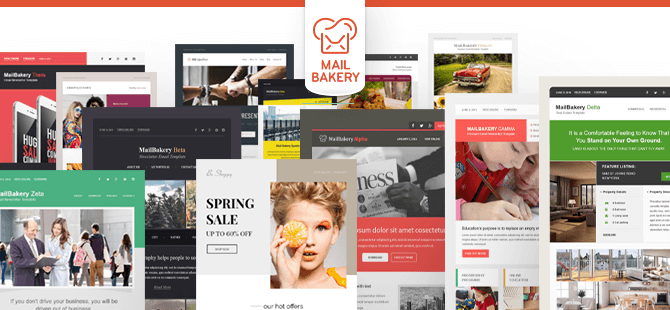 Building a regular readership with your blog posts takes time, but a well-crafted email campaign can make everything easier. Once you've developed an email marketing strategy for your content, leave the details to MailBakery. Our eye-catching, custom email templates are sure to drive traffic to your blog posts! Teaming up with us inspires your customers to engage with your content while increasing your brand awareness.
Let us deliver sleek, professional emails designs so that you can instead focus on growing your lucrative business. Working together, we can bring your visions to life to create stunning, brand-specific email templates that are sure to captivate and convert
Ready to get started? Contact our team, and let's get in the kitchen!